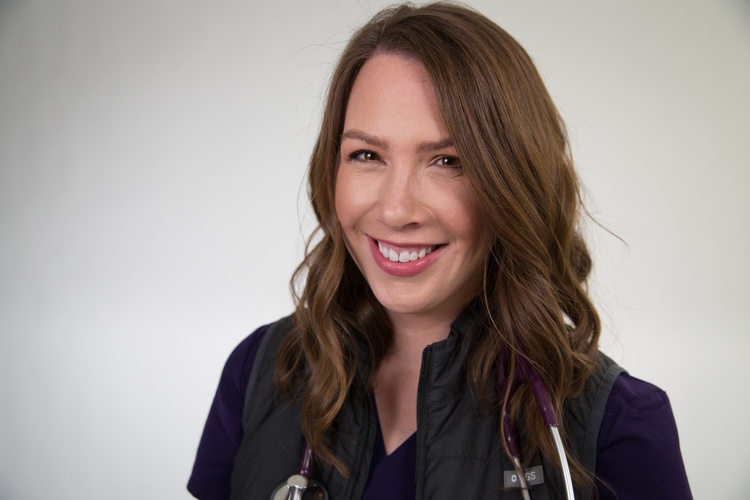 Kati Kleber, MSN RN CCRN-K
Kati graduated with her Bachelors of Science in Nursing in 2010. She worked in a cardiac medical-surgical unit for two years before working in a neurosciences critical care unit for four years. She obtained her critical care certification (CCRN) from the American Association of Critical Care Nurses in 2015, and has experience as a certified preceptor and charge nurse, peer review, expert witness, policy and procedure review, and was shared governance chair at a major hospital in Charlotte, North Carolina. She currently works in the same cardiac medical-surgical unit she worked at upon graduating nursing school in Central Illinois recently obtained her Masters of Science in Nursing Education at Capella University.
She was named Nurse of the Year by the Charlotte Business Journal and was a Great 100 Nurses of North Carolina Recipient, both in 2015.
Kati has published five books, three of which with the American Nurses Association.





Melissa Stafford, BSN RN CCRN SCRN
Melissa graduated from nursing school in 2000, and after a short time on a medical surgical floor, transitioned to neuro critical care. During her career, she has precepted many nurses, taught classes ranging from neurological/neurosurgical specific subjects to general critical care medicine, been involved in shared governance and resides as chair for nursing peer review. Melissa has worked in neurointensive care for over 15 years.
Melissa is a nationally-certified critical care nurse (CCRN), as well as a nationally-certified stroke nurse (SCRN).
She has received various recognitions, including the Great 100 Nurses of North Carolina and DAISY Award.
Melissa enjoys spending time with family, painting, watching sports, visiting the beach whenever possible, and vacationing at Disney World.